Crown Your Teeth with Porcelain Crowns:
A chipped or broken tooth is a major pain and can really get in the way of your confidence in your smile. The Sbenati Dentistry team offers you custom, beautifully crafted crowns that restore the strength in your teeth and bring your smile back to life.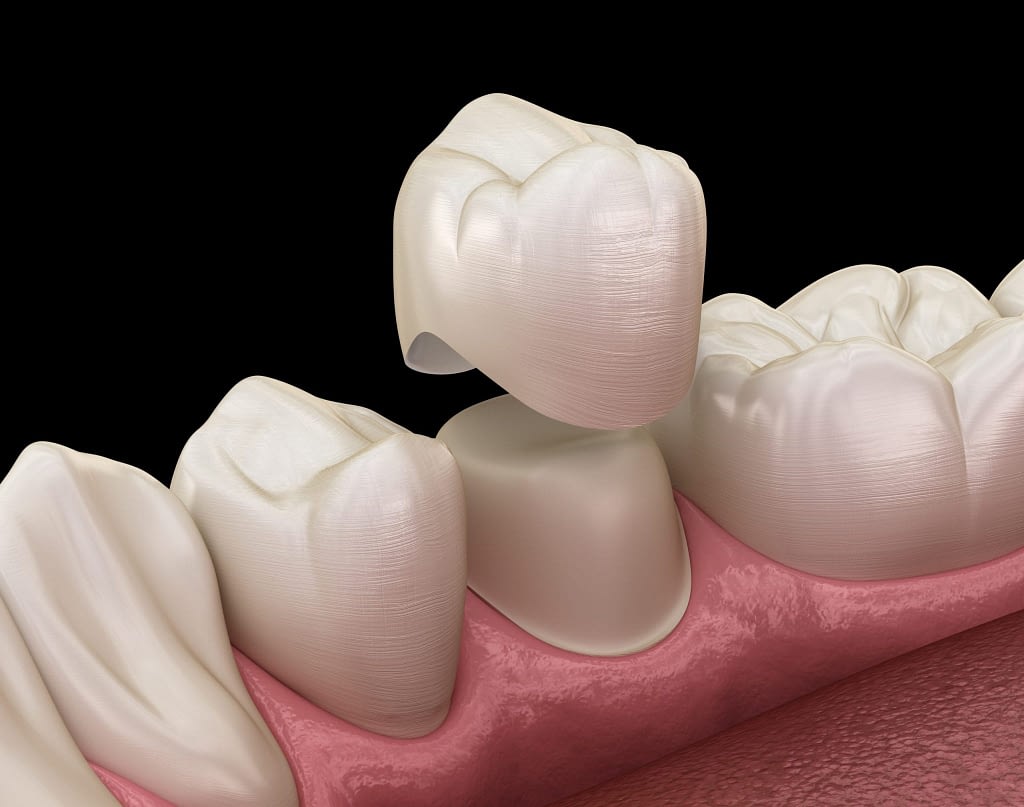 What is a Dental Crown and is it right for me? 
While there are several different types of crowns – you don't want to be limited in your options and choosing the right treatment for a chipped or broken tooth begins with a quick understanding of what crowns do for your smile.
You can think of a dental crown as a cap – or quite literally a crown – placed on top of a damaged tooth.
Crowns are one of the most aesthetically pleasing options to help restore the shape, look, and natural function of damaged teeth. Since crowns mimic the way your teeth look and work, they've become one of the most popular solutions to fixing damaged teeth.
There are different crown treatments available to you and we want to empower you with every possible option to make sure dental crown treatments are right for you.
Minor Crowns 
If you have a minor dental issue such as a partly decayed tooth, In-Lay and On-Lay Crowns are an easy option.
Using porcelain as the material of choice because of how naturally it blends with your teeth, you can restore the strength, look, and health of your tooth with a simple cap.
Done in two visits – you'll be able to have a custom-made crown specific to your teeth colour and shape to make the most comfortable and natural looking fit.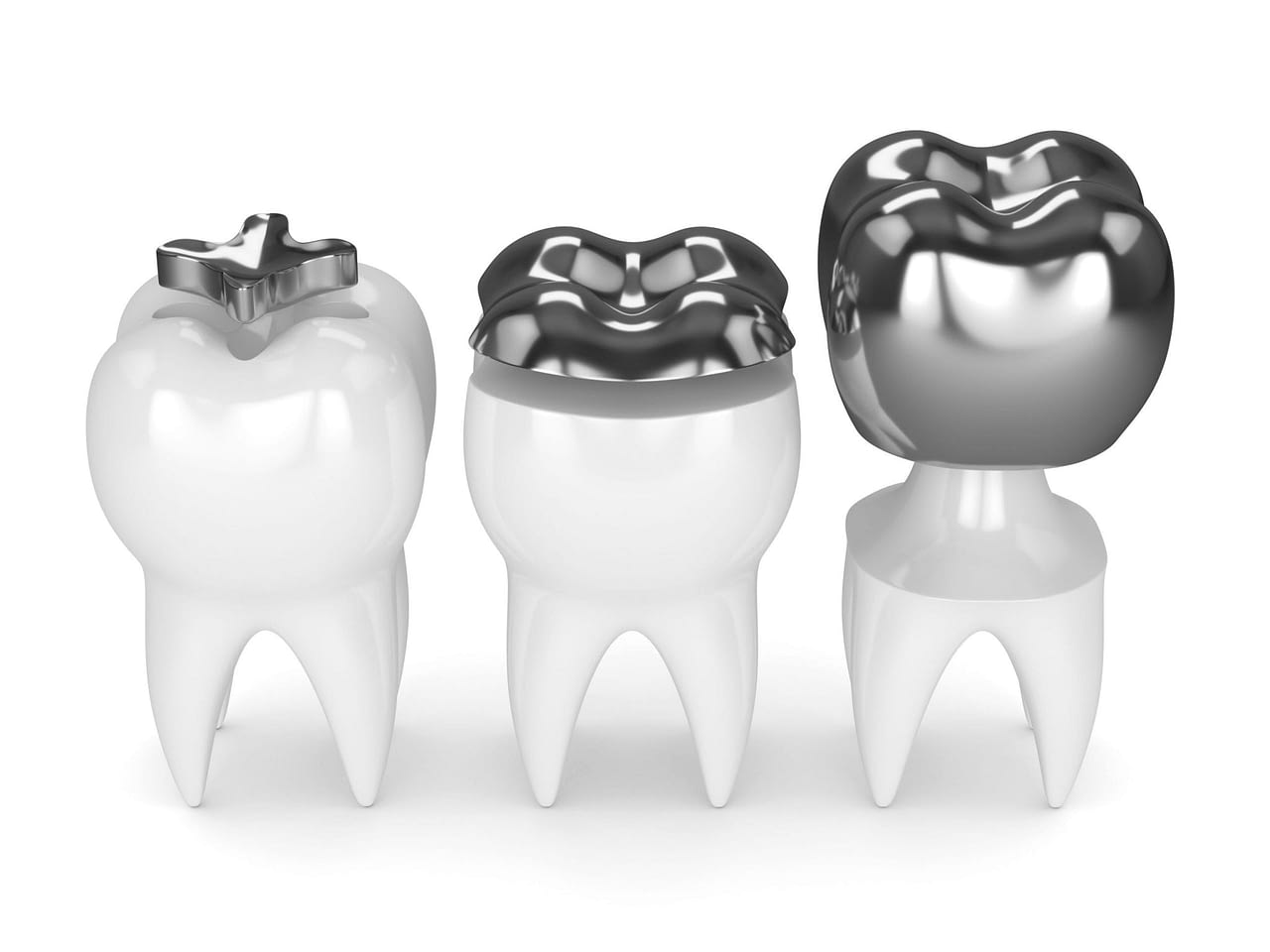 Full Crowns
In more extreme cases a full crown may be needed on a single tooth or several teeth – but the procedure has very little discomfort and the results of a brand-new smile are well worth your time.
Full crowns are used in situations where you need full restoration to large part of your tooth that has been damaged through decay or accidental breaking. Since a full crown replaces a wide area, we use high-quality and custom-made porcelain crowns to fit perfectly on your tooth.  That means we do not use any unsightly metal bases that require major dental surgery and leave you with gray lines that take away from your smile.
There is nothing more natural looking and naturally functioning than full porcelain crowns.
What is the process for getting my Dental Crown? 
The big advantage to porcelain crowns is that they give you the same benefits of a healthy natural tooth and are indistinguishable from the rest of your teeth.
That means a consistent and healthy smile.
We always begin with consultation to make sure you're equipped with all the knowledge to make the right decision on treatment.
During your consultation, we take detailed photographs of your teeth to help you determine what the best option is for you (a full crown treatment or a minor crown).
In both cases the process for fitting a custom crown is quite simple:
We treat the damaged tooth by cleaning any decay or damage and shape it so the crown can sit comfortably on top. You want your crown to match your lifestyle, so it is always custom fitted to your unique tooth structure.
Once the tooth has been shaped, we'll use a soft dental putty to make an exact model of your tooth. The model is then sent to one of our expert fabricators who begin making a crown that will fit securely and restore your tooth to its' natural health.
While our experts are crafting your crown, we make sure to fit you with a temporary crown that you can wear for 2-3 weeks to help you avoid any discomfort.
When you come in for your final visit, we will have your custom crown ready to be placed onto your tooth. After quickly removing the temporary crown, we make sure your new crown fits securely and then bond the crown to your tooth. Bonding is a simple method of using a dental 'glue' to make sure the crown is secure and does not fall out.
If you're ready for a beautiful and natural looking smile, Contact the Sbenati Dentistry team through our online "Request An Appointment" form or call give us a call at (519)-474-0220 to schedule your personal Crown Consultation.