The Journey to a New Smile: Are Dental Implants Right for me?
The journey to a new smile does not have to be a confusing one. We all have our reasons for wanting to be new and it begins with finding your "why"?
Is it a smile to share with a loved one? Improving your quality of life and being more confident? Or are you simply ready to take the next step to a healthier dental lifestyle?
If you're new to dental implants and considering them as an option to reach your "why" - don't fret! We're here to help demystify implants so you can make the right choice.
---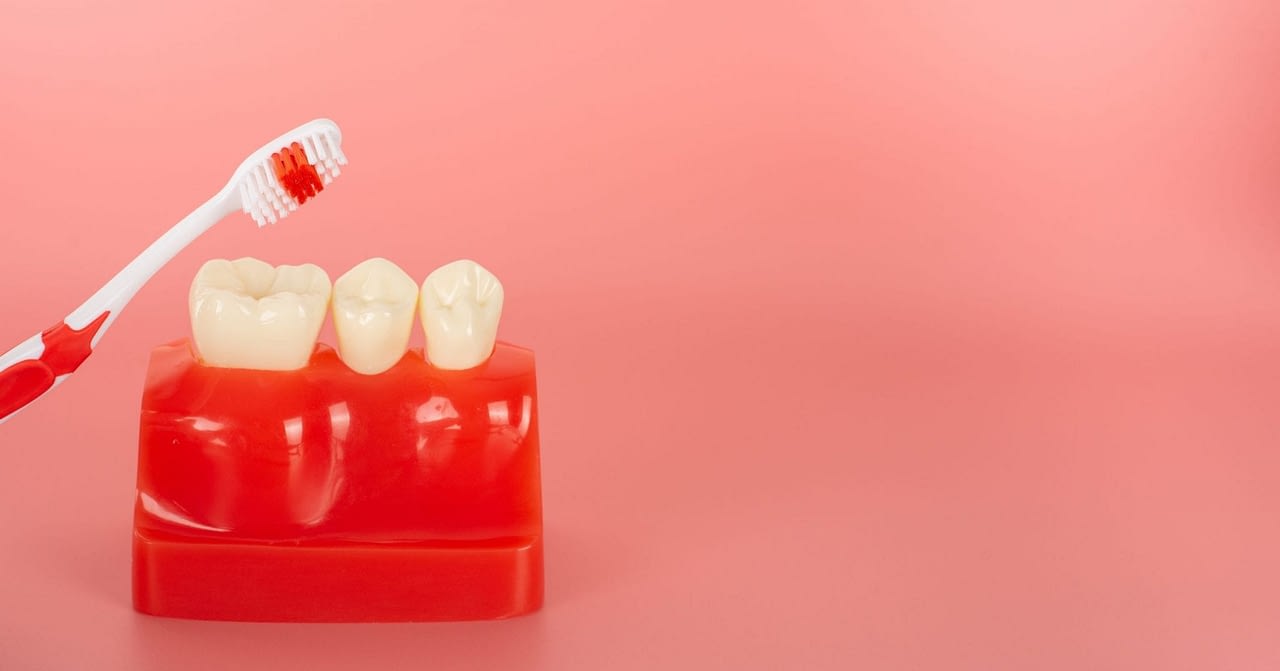 Dental implants are the most popular solution for those looking to permanently replace rotting or broken teeth, fill out a missing tooth, or provide a more secure solution to removable dentures.
Implants are designed to fit your jaw structure by replacing the roots of your teeth, offering a natural fit for the way your mouth functions. Made from titanium, dental implants are a non-toxic and safe biocompatible option that does not harm the tissue in your body.
There are many things that you should look into and think about when you are considering implants. We know that you have many options and plans available when you need to replace a tooth or lost teeth: bridges, implants, and dentures. After all, we provide many treatment options to our patients when it comes to tooth replacement. However, we do not want you to diminish and overlook the uniqueness and differences in the aforementioned tooth replacement options.  Whilst each option has its own set of very unique and awesome advantages, if you desire a more long term (and intrinsically more permanent) replacement for the tooth (or teeth) you have unfortunately lost, dental implants could be a perfect choice for you.
At a basic level, you can view dental implants as an artificial substitute for your natural teeth after they have gone for whatever reason. Apart from their tooth replacement qualities on a cosmetic-functional level, dental implants can actually be somewhat of a necessity. Dentists often recommend and opt for implants to bring back the smiles of gum disease patients that have received treatment. Essentially, in this scenario, implants provide a viable (function-driven) long-term option and replacement (if maintained properly) to lost teeth, provide stability to patients' jaws and can greatly improve said patients confidence in themselves and their respective smiles. They really do everything in such a scenario, they replace lost teeth and can boost confidence post treatment of gum disease (and alongside long term treatment of the disease).
This is a harder question to answer, but as your trusted dental care providers here is our best and most simple answer. We know that you may not get why you need or should use implants to replace more than one tooth and for this reason might think they are viable only when one is replacing just one tooth. If this is the case, and you are a little apprehensive about getting multiple implants, we recommend that you consult with the dentist (Dr. Sbenati) on whether or not implants are the most viable, least invasive and logical tooth replacement solutions for you. You can opt for dentures or bridges - or a customized mixed solution that involves a combination of these solutions) in the case of teeth replacement and thus we recommend that even if you have decided upon or opted to go with dental implants you still consult with Dr. Sbenati (or your dentist) and let them give you their expert option on the best treatment option for your specific case. We believe in ultra-personalized care with every procedure and treatment option and only provide advice to patients on a case by case basis here at Sbenati Dentistry. This is no different when it comes to our recommendations for dental implants.
We hope this helps and if you need to consult with us (a knowledgeable and active team of dental care specialists and professionals), shoot us an email or give us a call today. We will make sure to get back to you as soon as possible.
Here they are:
Providing a comfortable and natural look: Dental implants fit and function like naturally healthy teeth. The comfort of implants means you don't have to worry about cautiously spending extra time to brush and floss; simply maintain a healthy dental hygienic routine. Not only do they function like your natural teeth, they also have the added benefit of being fitted to keep your facial shape and smile.
Freedom to be you: Dental implants are the most reliable replacement to teeth; there is no worrying about clicking sounds or teeth slipping while you eat, laugh, or speak. They give you the freedom to be active, smile naturally, and be who you are without discomfort or concern about them falling out. So go ahead, smile big and laugh loud!
Built for long-term comfort: If you properly care for your dental implants, they can last for decades! Unlike shorter term solutions such as bridges and dentures that may have to be replaced every 5-7 years – well-maintained implants will last you for years on end, saving you on costs for replacements.

Maintaining and protecting your facial structure: It's easy to let a missing tooth or gap in your mouth go by for years – but this can lead to bone deterioration in the jaw. If your facial health is top of mind, implants are the best way to avoid health issues from lost teeth. Giving you a new smile and helping stimulate bone growth while preventing bone loss in the jaw, make implants a great way to protect your facial structure.
If you would like to know more about the process on how we can help you reach your lifestyle goals with a brand-new smile – just reach out to the team at Sbenati Dentistry and we'll guide you through the process.